Scaling Influencer Marketing For Health Brands
Confluencr is a holistic pltaform that delivers quality content from verified influencers to multiply your growth. Share your requirements and we'll craft a bespoke campaign with our network of 15,000+ influencers.
Get in Touch with Our Experts
15,000+ Influencer Content Created for Health Brands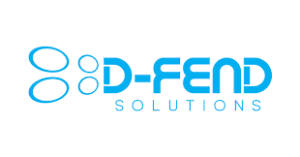 Emphasised Nueherb's natural essence, genuine quality and authenticity offered by a wide range of innovative health products.
Positioned Nirogam as an authentic, natural brand that uses ancient Ayurveda to help people live a healthy lifestyle.
Featured Bionova as the best, 100% vegetarian go-to choice for anyone with diabetes
Influencer Marketing Solutions for HealthCare Industry
Long Form Videos On YouTube
Associate with youtube influencers in the health, fitness, nutrition space and drive product recommendations .
Short Videos On Instagram & YT Shorts
Create awareness about your brand through snackible content.
Professional Recommendations On Twitter
Drive highly relevant customers to your website through Twitter engagement.
Conquer The Inherent Challenges Of HealthCare Industry
Improve Customer Acquisition With Confluencr.
Confluencr has immersed into the Healthcare Industry by closely working with diverse brands from the sector.
But, Why Confluencr Wins For Health Brands?
15,000+ Vetted Influencers
Our network of 15000+ influencers means we are able to match you with the perfect influencers for you – no matter what the requirements.
We work with brands at scale and hence are able to command an unbeatable pricing for most talents across genres.
We understand content marketing and weave stories that leave a lasting impact. We also implement conversion strategies to ensure you reduce acquisition costs at each step.
30+ Brands | 2500+ Videos
Serving Diverse Health Brands
Learn More About Influencer Marketing
Frequently Asked Questions
To get started with Confluencr, you need to send across a signed copy of the MoU. Once received we are able to share our recommended influencers within 48 hours. From the confirmation of the influencers at your end, it would take about 7-8 working days for the final content to get done. If the product needs to be shipped, then please add that to the timeline.
We understand that your brand's tonality is important, and do our best to protect the same. Hence, only once you approve the script and visual treatment document, do we start creating the video. After the draft of the video is approved by you, it is then published live.
You can share a unique link/coupon code for every YT influencer and they shall add it to the description box, and also mention it on the video. For Instagram we can add it on swipe-up or the bio. With this you should be able to track the clicks and conversions.